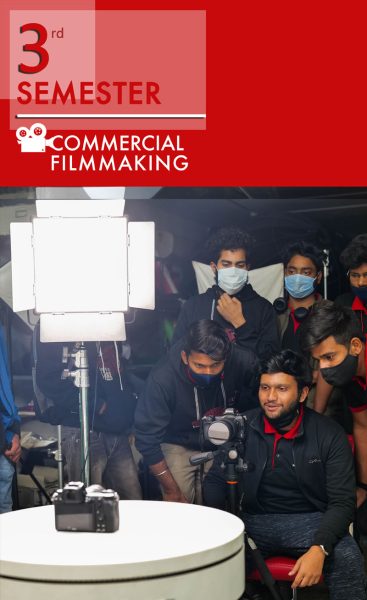 After the launch of Mirrorless cameras there is a huge shift in the market. Now a days unlike DSLR cameras, mirrorless cameras are like '2 in 1' combination of both stills and movie. And under the budget of 1/10 of a cinema camera, you can create fantastic cinematic footage.
Now industry don't want a photographer or a film maker they are looking for some creative guy who is great at both stills and video. There is a huge demand in the industry for 1 man army who cannot just shoot photos & videos but mush be able to edit them and create final result on own.
Freshly designed 'Commercial Film making' course is up to date and sound with present market scenario and meet all the demands and future needs. Commercial film-making course consists of 90% practical approach and students will be learning to use various hi-tech equipment and will be prepared to make commercial videos for product shoots, fashion films, music videos and many more.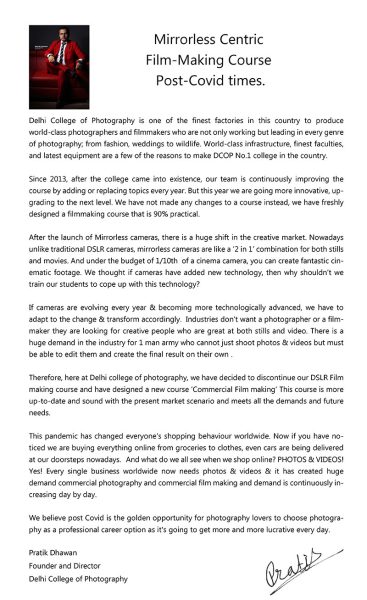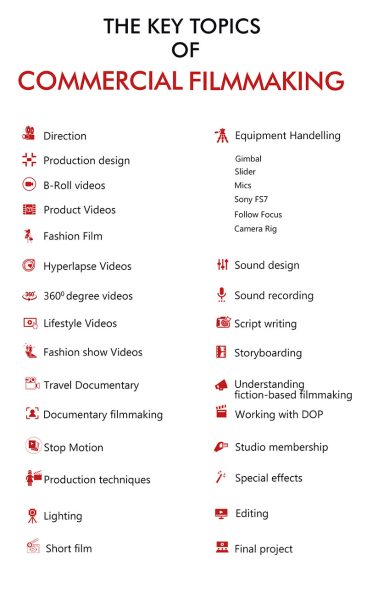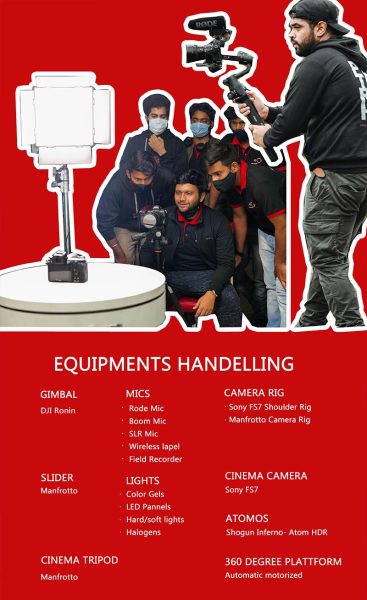 Equipped with motors and sensors, a gimbal is a device that allows your digital camera to rotate smoothly along an axis. These days, 3-axis gimbals are the most common type. They stabilise your camera while you tilt, pan, roll and help you to film fluid, smooth footage while you're on the move.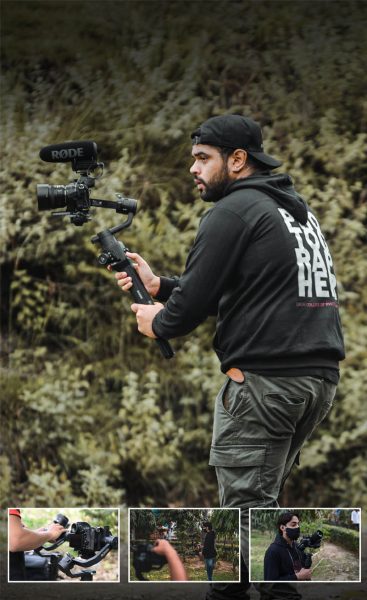 Script Writing
Whether you are shooting a film, television show, or web series, the script is the backbone of any production. Without a shooting script, actors, directors, and producers are unable to set up the necessary elements to bring a production to life. However, to complete a screenplay, one must understand the structure, character, plot elements, and the proper format—facets of screenwriting that's learned, not intuited.
As such, the Delhi College of Photography prepares students to master the fundamentals of writing scripts while gaining an intimate knowledge of the elements that help a script go from page to screen.
To go from script to screen much knowledge is required. Locations and set, actors and casting, shooting style and format – all need to be considered carefully. With our Filmmaking course, you will learn how to envisage the final film, how to work on every detail and combine various possibilities of movie features to finally receive the desired result.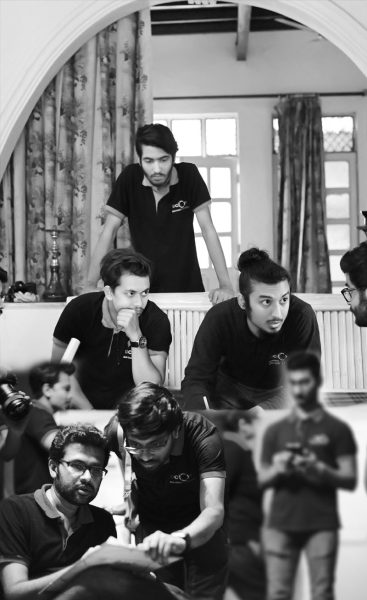 Gaffer
Gaffer works closely with the Director of Photography to bring to life the overall look of a film by creating and controlling light. Gaffer requires an in-depth understanding of circuits, power supplies, motors, cables, fuses, thermal relays, fault current protection switches, heating, lighting, air conditioning, and more.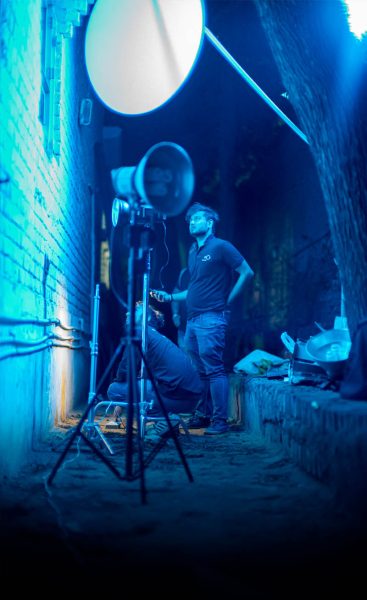 Cinematography is the craft of visual storytelling on film or television. It consists of everything that you see on the screen – framing, movement, lighting, composition, camera angles, lens, color, depth, and more. It is important in setting the tone, look and feel of a video, essentially, supporting the written narrative of the film with visual elements. Also known as the Director of Photography, a Cinematographer is the master of movement and light, responsible for how every single frame in the film turns out .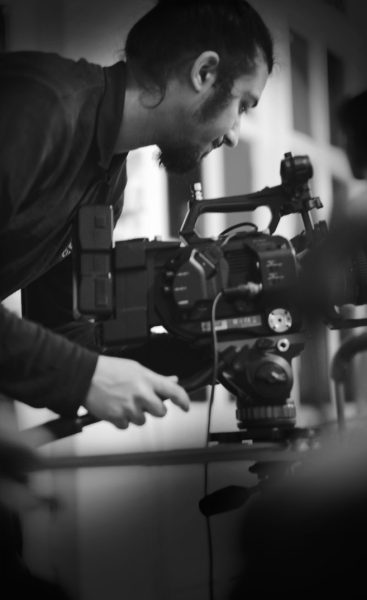 Documentary filmmaking is any non-fiction video or film that informs the viewers about a real-life-topic, person, event, or issue. Some documentary films provide us with educational information about things that aren't well known. Others tell detailed stories about important people and/or event. Whatever subject you choose, filming a documentary can be a serious understanding.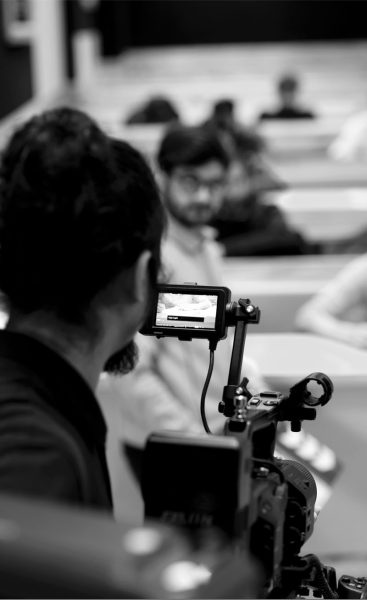 Sets, props, and graphics all work to create the visual identity of a film and help immerse audiences into the world presented before them. The Art Director design sets, oversee artists and construction workers and help determine the overall look of film production. During pre-production, the art director acts as a liaison between the production designer and the construction crew. When principal photography begins, they report to set and keep the production designer informed of how the look is coming to life.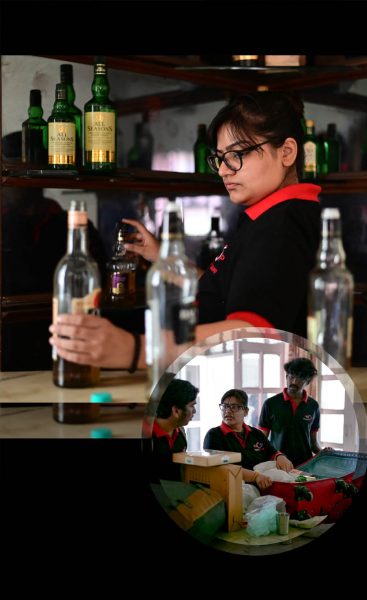 360 degree Turntable Videos
Great images have always been an important part of how retailers, distributors, and brands showcase their products, and this is especially true in today's digital age. 360 degree turntable filmmaking is the most efficient way to get the most visual information about a product to the shopper whether it be on a desktop or mobile device.
Studio lighting for product videos
Learn how to create depth, cinematic shots, B-Roll videos and Product Video in a studio with lighting techniques. With lighting tools and reflectors, you can create a high-quality montage for product videos. Learn how to use studio lights and where to place them. Next, you'll learn how to create more depth using lights, cutters, & reflectors.
The combination of studio lights, set-up, & products provides students with the creative and technical knowledge to create a product video.
Moreover, the Delhi College of Photography provides a studio for One Year Diploma students to make their product videos for their portfolios.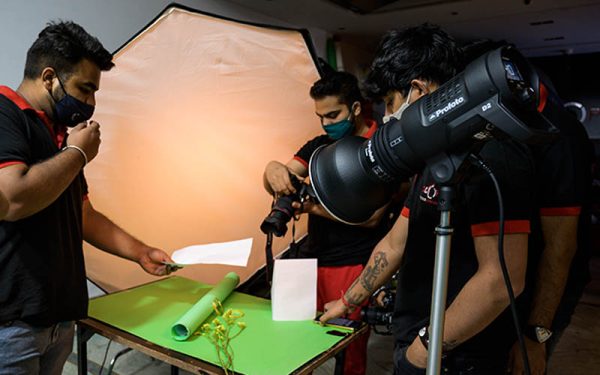 Fashion videographers are road warriors, travelling from New Delhi to London, Milan, Paris and other points east and west to capture the latest runway looks. Yeah, it sounds glamorous yet, in reality, shooting fashion shows can be challenging because there are no second chances.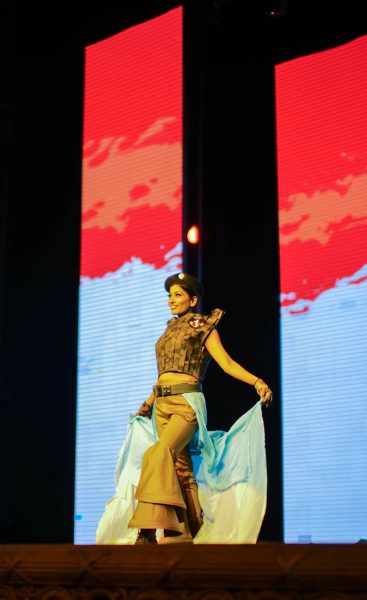 Tabletop Filmmaking is a photograph of small objects or a miniature scene arranged on a table, but we talk about Tabletop as a part of the commercial industry. It describes the works with high-speed/slow-motion cameras such as Sony Alpha Mark 4 and sliders to make shots more smoothable. Tabletop shooting is a type of video shoot that can be hard to get right. Also referred to as still life shooting, it's very much what it sounds like. Usually, an object is filmed on top of a flat surface in great detail.
Tabletop Filmmaking is associated with food & product. It can be all kinds of shoots plus demo products and others that involve slow motion and other techniques to catch the moment of beauty that is hard to see with the bare eye. Some of them can be done by using regular cameras such as DSLR or Mirrorless. Tabletop directors are commercial artists whose goal is to create mundane foods that look so irresistible that people want to eat the TV screen.
Commercial Filmmaking is keenly focused on teaching you how to make a living telling stories for brands.
Working as a director, Cinematographer, or an Art-Director in commercials involves a unique skill set.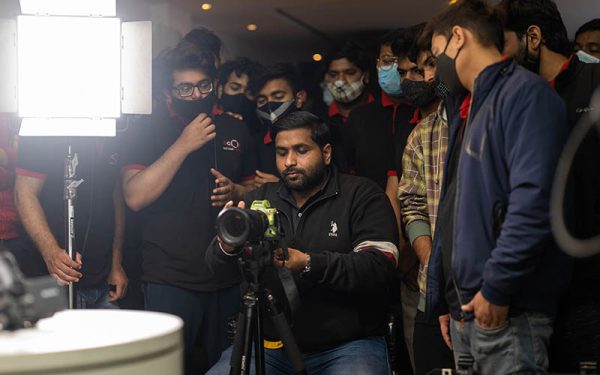 Product videos involve taking pictures and capturing videos of different products, usually for corporate clients or small businesses. These types of shoot are simple by nature, but to blow your clients away and give them professional-quality videos, you have to know what you're doing.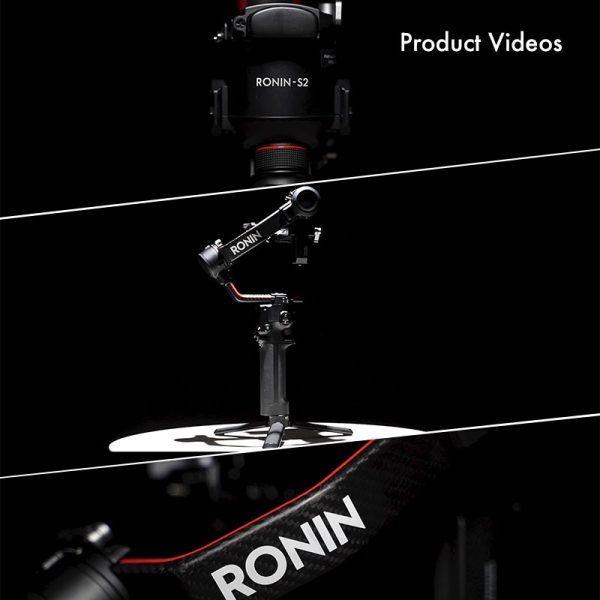 In video production, B-roll footage is the secondary video footage shot outside of the primary (or A-roll) footage. It is often spliced together with the main footage to bolster the story, create dramatic tension, or further illustrate a point.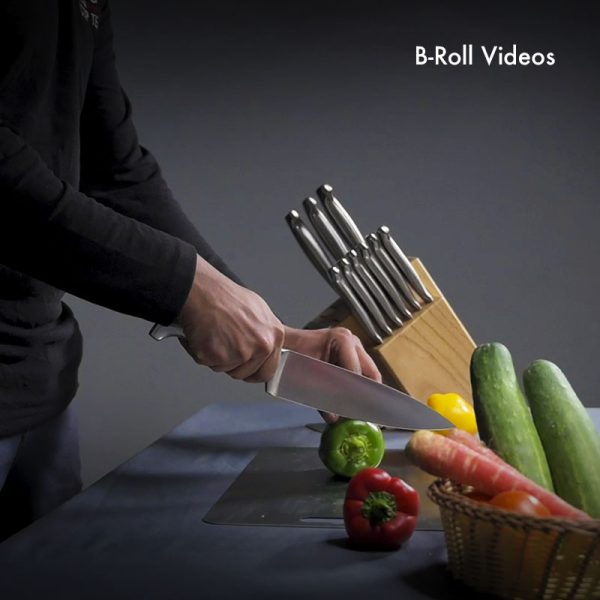 Stop Motion Animation is a technique used in film making to bring static objects to life on screen. This is done by moving the object in increments while filming a frame per increment. When all the frames are played in sequence it shows movement.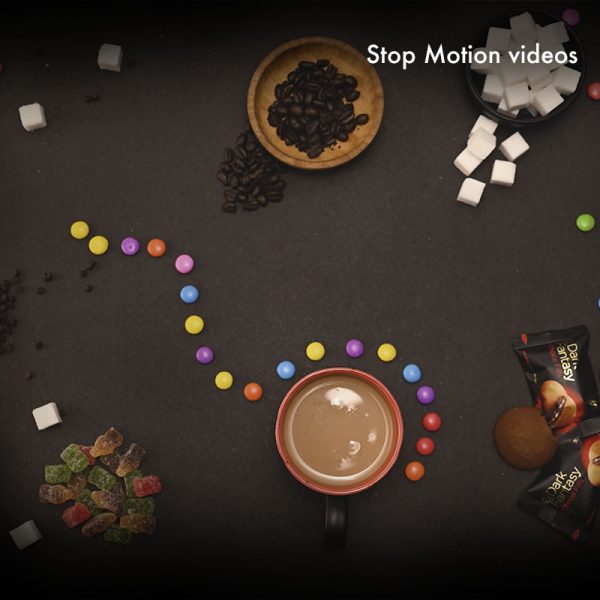 In the fashion Industry where everything is evolving, Fashion Designers are looking for creative fashion films to showcase their work. Fashion Campaign are incomplete without Videos. Independent fashion influencers also engage with their audience through creative films.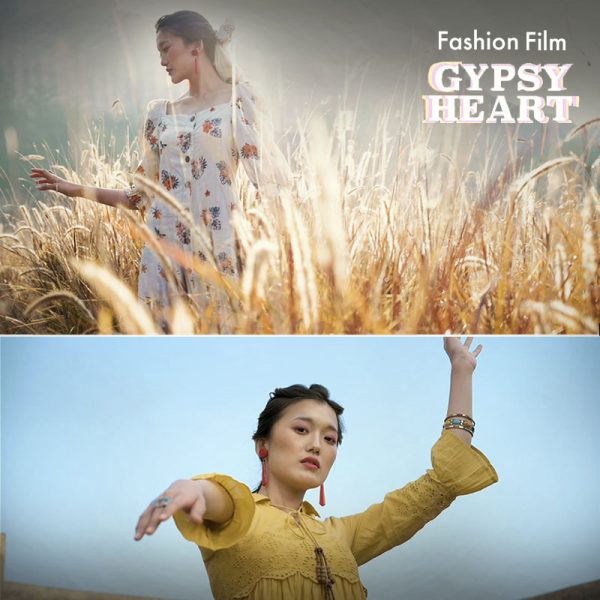 Hyperlapse is a technique in time-lapse photography for creating motion shots. In its simplest form, a hyperlapse is achieved by moving the camera a short distance between each shot.
Regular time-lapse involves taking photos at a regular interval with a camera mounted on a tripod or using a motorized dolly and/or pan-and-tilt head to add limited motion to the shot. Hyperlapse relies on the time-lapse principle, but adds movement over much longer distances. This technique allows using long exposures to create motion blur. The resulting image sequence is stabilized in post-production. The camera can also be mounted on a hand-held gimbal to achieve smooth motion while walking.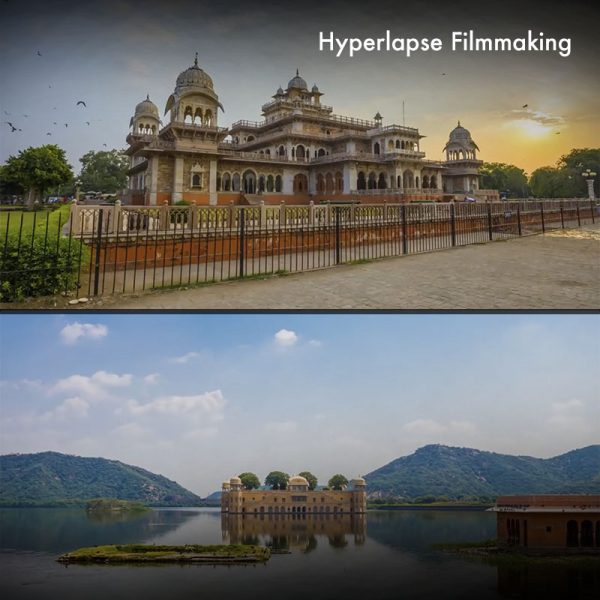 A lifestyle video is a video that exemplifies the 'lifestyle' behind your product or service, and appeals to the customer demographic you're trying to reach. They feature locations that best highlight your product's exemplary features. In the growing world of Social Media, Influencers and bloggers use such videos to display their art.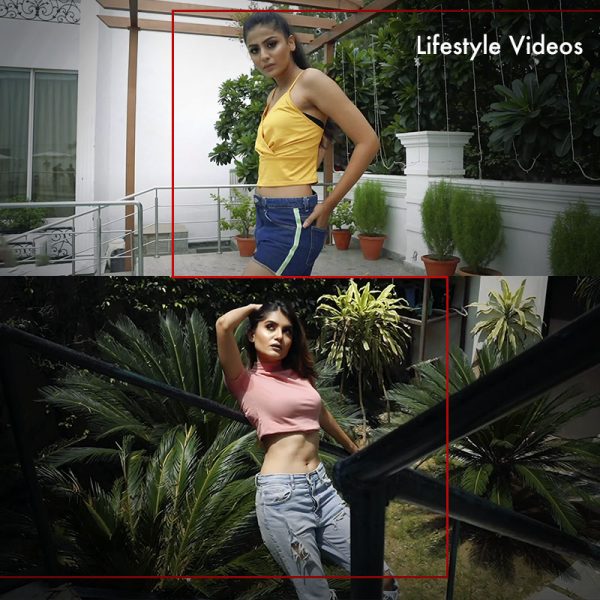 Teamwork is an essential part of film making. Students are divided into groups and given a same topic to make Short Films around it. It involves using various film making techniques taught throughout the semester. Short Film making tests student's understanding of the subject and their creativity.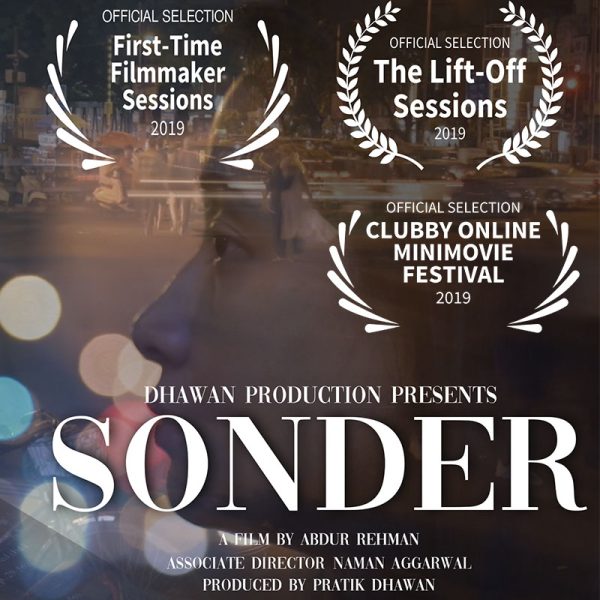 A travelogue film is an early type of travel documentary, serving as an exploratory ethnographic film.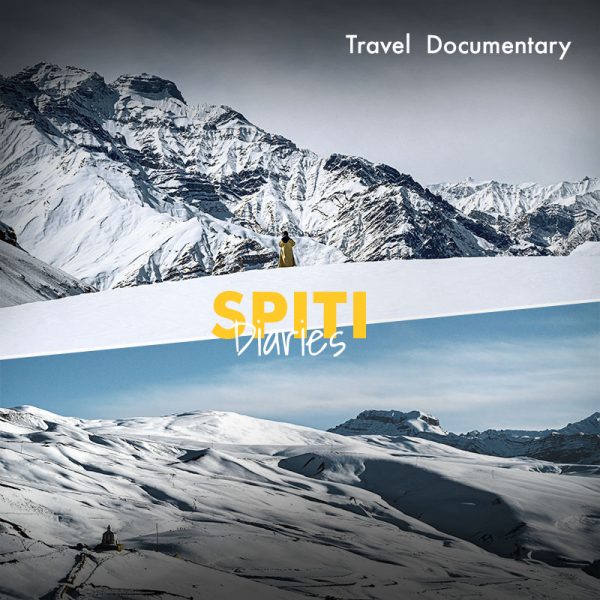 Filmmaking (Cinematography)
One Year Diploma in Photography course includes filmmaking module, which prepares the students to become comprehensive filmmakers, who will be able to create professionally made films with highest production quality even on a limited budget. Students will be guided to create high-quality, broadcast standard films from their DSLR cameras with the effective use of knowledge and improvisation.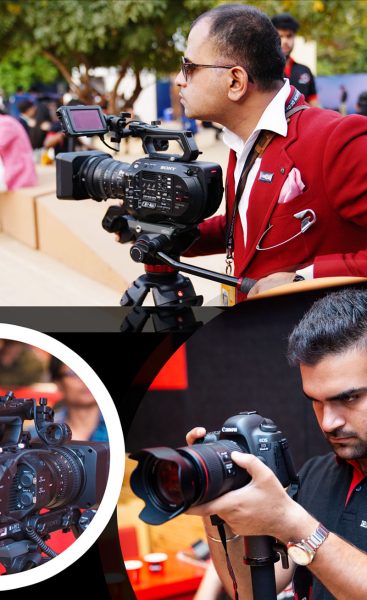 Editing is a vital aspect in the process of movie production. In order to get the film to the point where the viewer will want to see if the production is worth watching, it must be edited for enhancement. In general, editing is done to provide coherence and continuity to a film and it is the part of postproduction of filmmaking. Our Filmmaking course will teach you how shots are combined in accordance with the script to create finished movie.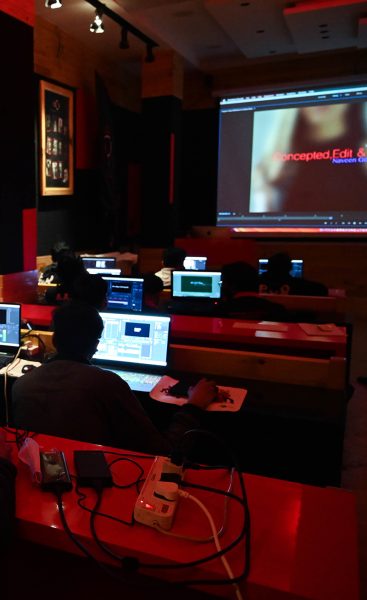 Audio mixing is the process by which multiple sounds are combined into one or more channels. In the process, a sources volume level, frequency content dynamics, and panoramic positions are manipulated or enhanced. Audio mixing is practiced for music, film, television, and live sound.