Duration: 9 months
Mode: Full time (5 days a week)
Fees: Rs.2,40,000 + GST
Eligibility: 10th grade
Age limit: None
Camera Required: Full Frame (mirrorless) Camera, Laptop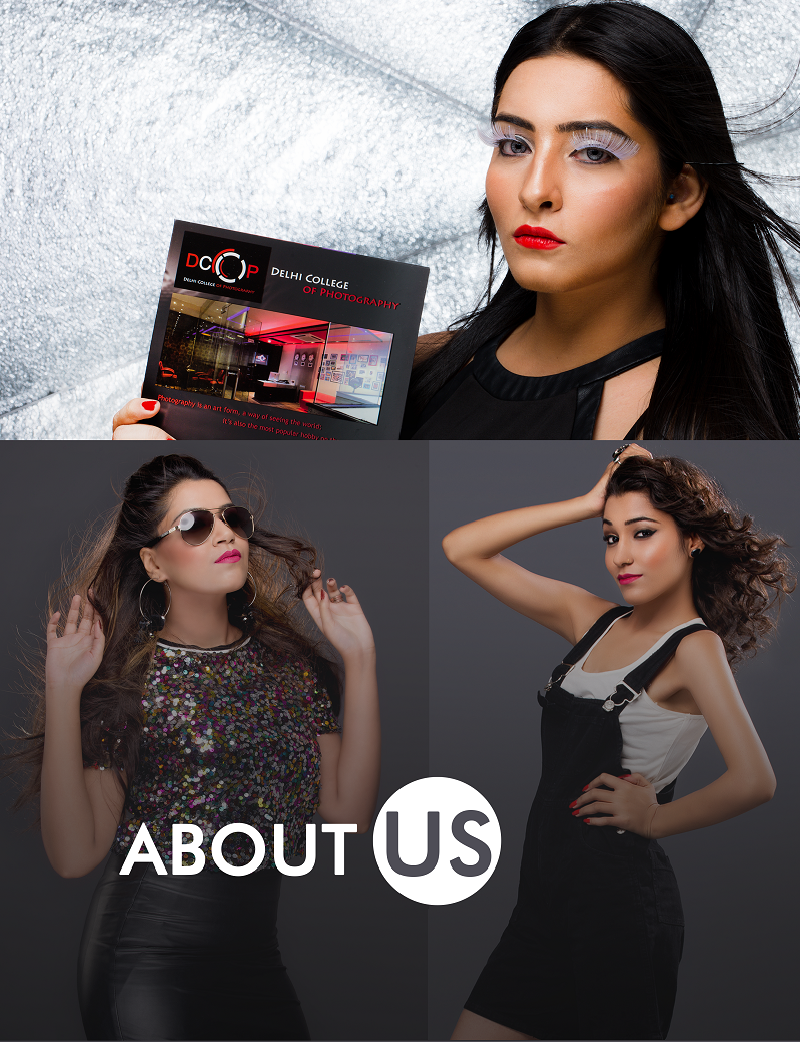 Over the past years, Delhi College of photography has built a reputation as one of the premier photography schools in India and has become India's leading provider of photographers by developing programs that put our students first. With the innovative approach to teaching, offering a variety of long-term & short-term courses with specializations in all areas of photography: creative, organizational and commercial, our college enables its students to develop skills that will help them to build a career in professional photography, fashion industry or filmmaking.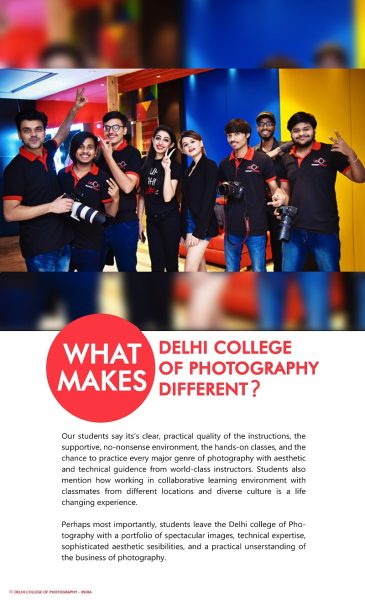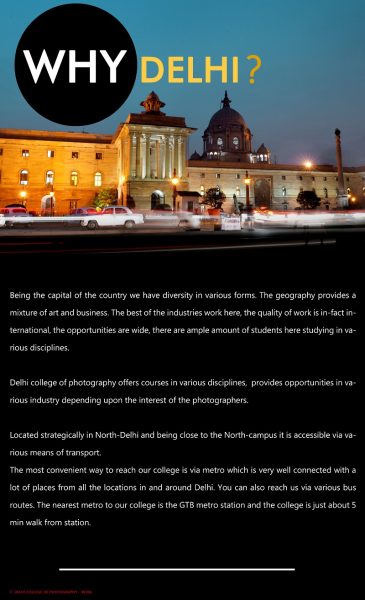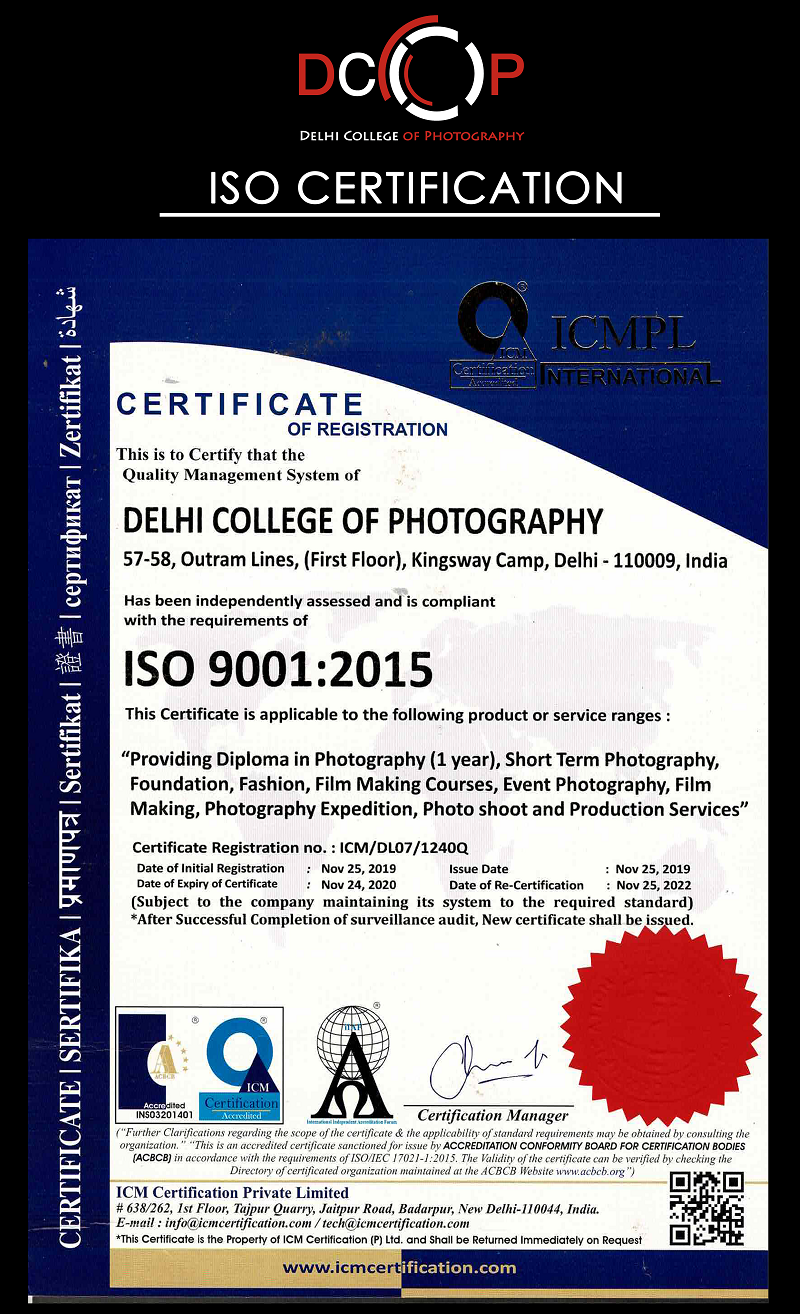 Our college is the proud recipient of different awards, conferred by Delhi University, IIT, Indraprastha University, and other private universities (Jaypee, Galgotias, JIMS and etc, in recognition of the services rendered by the college in covering events, fashion shows, conducting workshops, seminars, and for judging photography/filmmaking festivals. Delhi College of Photography is acknowledged to be empowering photographers with knowledge, providing guidance for the imaging community and a mastery of technology and trends.
DCOP is the only college in India to have its own fleet of cars. We have specialized vehicles for various purpose. Our fleet of cars include an emergency vehicle, a pilot vehicle, a rugged 4*4 for extreme terrains, and a traveller for group outings, there is a vehicle for every purpose.