Welcome to
DCOP
Over the past years, Delhi College of Photography has built a reputation as one of the premier photography schools in India and has become India's leading provider of photographers by developing programs that put our students first.

With the innovative approach to teaching, offering a variety of long-term & short-term courses with specializations in all areas of photography: creative, organizational and commercial, our college enables its students to develop skills that will help them to build a career in professional photography, fashion industry or filmmaking.

Mastering the craft of capturing the perfect photo demands a strong technical foundation. Surrounded by award-winning faculty and working with state-of-the-art equipment and facilities, our students are encouraged to explore their creativity and passions at the institution where taste becomes international.

Conveniently located near North Campus, in Kingsway Camp, the college has two floors consisting of spacious, air-conditioned classrooms, a waiting lounge, a multimedia projector room, a fully equipped B&W darkroom, iMac stations, makeup room, a fully equipped lighting studio powered by Elinchrom, high-speed wi-fi, a well-stocked library and a 1,200 sq ft gallery space for exhibitions.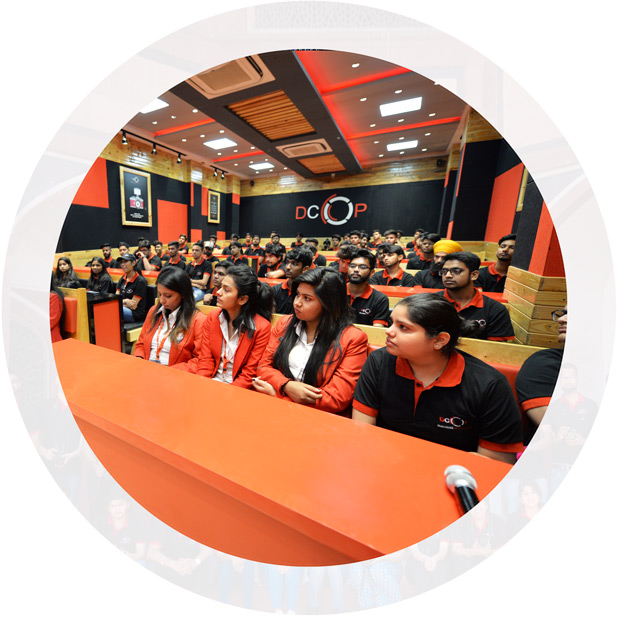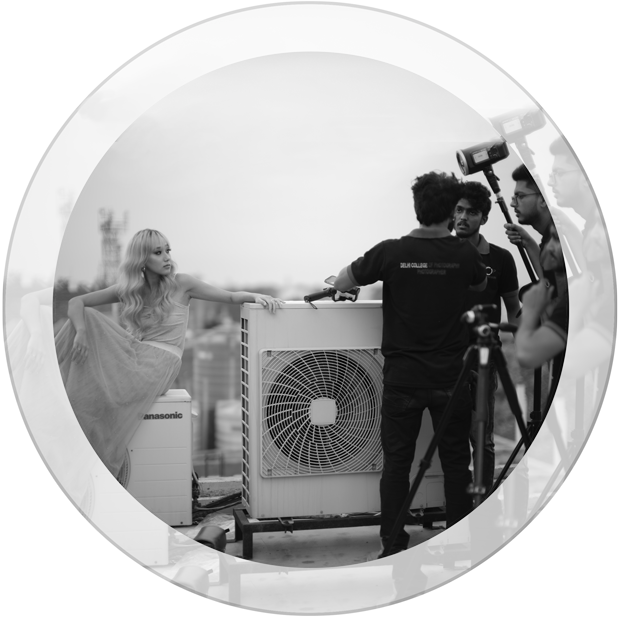 Our
MISSION
Delhi College of Photography mission is to create a new generation of professionals for the photography system, in the key fields of creation, communication, and coordination, with an ability to accumulate knowledge and know-how, proven skills in creativity applied to business needs, as well as a deep passion for photography.

Are you a creative person with a mission and a vision?
The mission of our college is to provide quality education to our students and to also cater to every individual according to their interest in any genre of photography.
Are you a good team player with a strong aptitude for the management, comprehension, and production of projects soaked in photography?
The programs at Delhi College of Photography are the answer to all your questions.
Our mission is to Prepare and Inspire.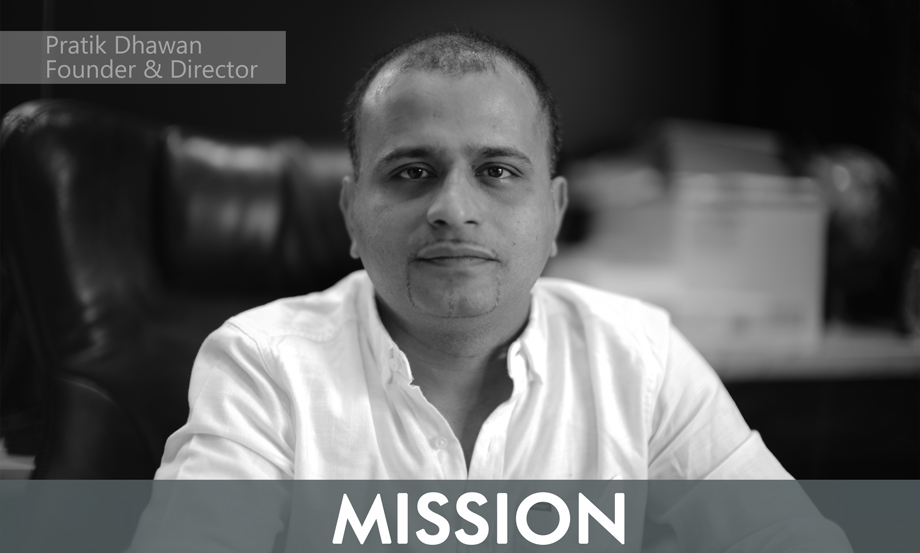 Why
CHOOSE US
Being the capital of the country we have diversity in various forms. this Geography provides a mixture of art and business. The best of the industries work here, the quality of work is in-fact international, the opportunities are wide, there are ample amount of students here studying in various disciplines.
Delhi college of photography offers courses in various disciplines, provides opportunities in various industries depending upon the interest of the photographers.
Located strategically in North-Delhi and being close to the North-campus it is accessible via various means of transport. The most convenient way to reach our college is via the metro which is very well connected with a lot of places from all the locations in and around Delhi. You can also reach us via various bus routes. The nearest metro to our college is the GTB metro station and the college is just about 5 min walk from the station.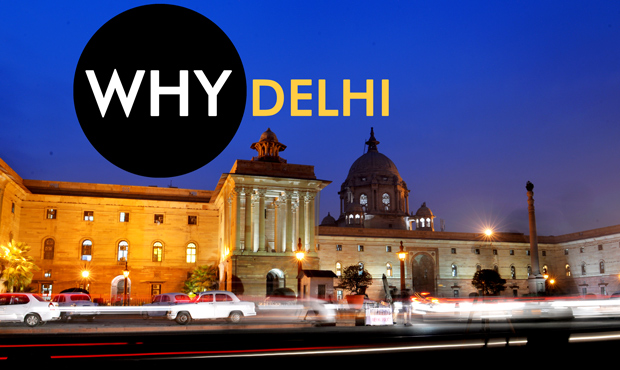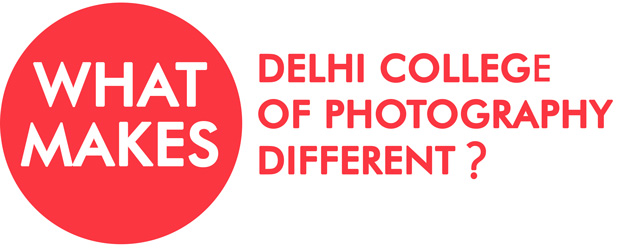 Our students say it's the clear, practical quality of the instruction, the supportive, no-nonsense environment, the hands-on classes, and the chance to practice every major genre of photography with aesthetic and technical guidance from world-class instructors. Students also mention how working in a collaborative learning environment with classmates from different locations and diverse culture is a life-changing experience.
Perhaps most importantly, students leave the Delhi College of Photography with a portfolio of spectacular images, technical expertise, sophisticated aesthetic sensibilities, and a practical understanding of the business of photography.