Scholarships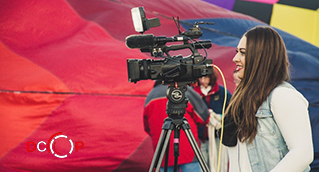 Our Scholarship programs are outstanding opportunities for potential diploma students.
The scholarship program at DCOP is an excellent opportunity for students who want to get enrolled in our diploma program. The scholarship test happens once a year and allows the students to get a fee waiver up to 60 percent depending upon their skill and performance. The Scholarship program consists of various stages that includes a preliminary test followed by an interview and a practical test. The scholarship is also awarded in various categories as per the applicants performance.
Minimum educational qualification for the scholarship program for any individual is to have cleared their 10th grade. The applicant must have basic knowledge of photography. The applicant applicant must fulfil the citizenship and residency requirements before applying.
Check out for the dates of the scholarship program.
Register yourself for the scholarship program.
Take the online test to check your availability
If the candidate qualifies, they may then apply.
If the candidate doesn't qualify the test, they can re-apply on the next scholarship exam.
Provide all the documents required.
(Applicants would be guided regarding the requirements upon registration)
Selection process consist of a few stages. The scholarship test is phase one of the overall process. The test would comprise of questions related to photography and film making from beginner to advanced level.
There are cut-offs of different levels and the scholarship is granted accordingly. Upon clearing the cut-off the applicant has to go through a one on one interview round with the faculty panel this would be phase two.
Finally the applicants are given a practical assignment on the spot to test their practical skills and upon their performance the scholarship would be awarded.